Note: Only use Deezer on your connected car device when permitted by law and when conditions are safe
Enjoy your favorite content with a range of car speakers, entertainment systems and devices. You can connect Deezer with the following apps and entertainment systems:
Android Auto
The Android Auto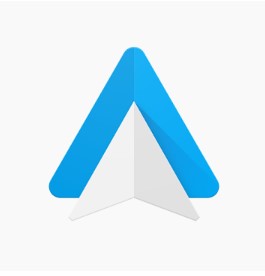 app allows you to access Flow, all your playlists, mixes, favorite albums and favorite albums directly from your dashboard with Android on a selection of compatible Android Auto cars and stereos.
With Android 6.2.12, you can now listen to any podcast you've favorited, radio and music you've recently played.
How do you use Android Auto with the Deezer app?
If your car is compatible, you can easily connect via a USB cable.
Once you've set up Android Auto, it should start automatically when you plug in your device.
Can you search for a track with voice search?
Unfortunately, you can't, but you can search for playlists. For example, if you say "play me some Madonna" it will start your Madonna playlists.
CarPlay
CarPlay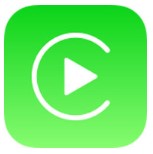 allows you to use your iPhone while you drive. Listen to all your favorite content and ask Siri to play Deezer.
With iOS 8.23 or later, you can listen to all your favorite podcasts, radio, recently played and downloaded content from your Favorites tab. You can even listen to your personalized smart track playlists: Monday discoveries, Friday releases and Sunday chill playlists from the comfort of your car.
Note: Deezer Free is now available to enjoy on CarPlay iOS 8.19 or later
How do you use CarPlay with the Deezer app?
First, we recommend making sure that your country or region supports CarPlay. If your car is compatible, you can easily connect via a USB cable. Learn more about setting up CarPlay here. Once you've completed setup, CarPlay should start automatically when you plug in your device.
How do I use Siri to control CarPlay?
Depending on your car, there are two ways to use Siri to control CarPlay:
Press and hold the voice-command button on your car's steering wheel OR hold the CarPlay Dashboard or CarPlay home button on your touchscreen
Using a voice command, ask Siri to play general requests, listen to music and, depending on your country, listen to podcasts or radio
BMW
There are three ways you can get Deezer in your BMW:
If your car was manufactured after Nov 2018, you can use BMW ConnectedDrive to link any existing Deezer subscription (e.g. Deezer Free, Deezer Premium, Deezer Family and Deezer HiFi)
If your car was manufactured in Nov 2018 or earlier, you can enjoy BMW Online Entertainment Package with any Deezer Free subscription (if you're subscribed to a paid plan, you'll need to cancel first)
You can also enjoy Deezer on your iPhone, using Bluetooth or a USB lead to stream
To learn more about BMW Online Entertainment and connecting your Deezer account with your BMW click here.
RockScout by MirrorLink
The RockScout by MirrorLink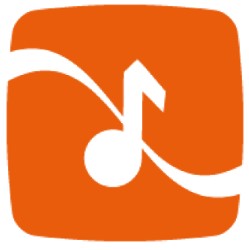 app allows you to safely access Flow and all your other music using only your car's dashboard.
Available for MirrorLink-enabled cars on Android 5.0 mobile devices or later.
To get started, you'll need to connect your Android mobile device to your car, using a USB lead (or wirelessly with Bluetooth)
Next, you'll need to go to Settings, then select More or More connections and select MirrorLink
Turn the slider on to connect to the vehicle
Once you've successfully connected, you should see all your music, navigation and phone apps displayed as large icons on your car's dashboard
Waze
With the Waze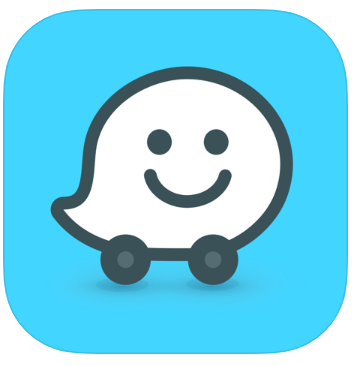 app, you can enjoy the Deezer player inside the app. Listen to your favorites on the road, access your Flow and recently played tracks. Available now on iOS and Android, the app can be downloaded here.
Learn more about setting up Deezer with Waze here.
"Is Deezer compatible with other car devices?"
Yes, depending on the make and model of your car, Deezer is also supported with select models of Mini Cooper, Fiat and Jeep. Learn more here.
"I am having trouble connecting with my car's entertainment system, how can I enjoy Deezer?"
Depending on your car's age and model, it's worth trying to use CarPlay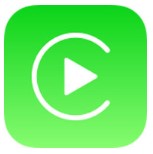 for iOS users.
If you have an Android device, you'll need the Android Auto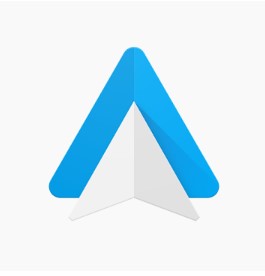 app for these models.
Alternatively, you could try streaming via Bluetooth or a high-quality USB lead, provided you can use your device in a hands-free, safe manner.