Audiobooks on Deezer are primarily available to users in Germany, Netherlands and Austria. Depending on your region, the Podcasts

tab and Deezer's collection of audiobooks may be hidden or inaccessible.
Where can I find Deezer audiobooks?
You can access Deezer's collection of audiobooks by going to the Podcasts

tab and scrolling down to the bottom, where you will find Deezer's dedicated Audiobooks section
Note: In certain regions, you may still be able to search the catalogue for titles and add them to your favorites

(see steps below)
How can I search for audiobooks on Deezer?
Go to Search
Enter "Audiobooks" as a general search term OR you can enter the title of the book or series
Filter on search results by selecting the categories located under the search:
Select Albums to browse separate audiobooks
Select Playlists to find audiobook playlists other Deezer users have made, including our official Deezer Audiobook Editor
Each audiobook may include several tracks, depending on its length
Select an audiobook and add it to your Favorites

, so you can find it again
Why can't I find the audiobook I'm looking for on Deezer Podcasts tab?
Although some audiobooks are available in countries outside Germany, Netherlands and Austria, they are not featured in Deezer's Podcasts

tab and can only be found using the search bar. Depending on the country, users may not have access to an audiobook or all of the content in the playlist.
Note: Unavailable content will appear greyed out
How to follow an author or publisher
You can follow an author or publisher to be informed about new audiobooks by them.
Once you've found an audiobook you like, look for the author or publisher's name underneath the audiobook's title
Click on the author, editor or publisher's name to go to their Artist page
Select the Follow button located on the top-right corner
The status will change to Following or deezer.com or the desktop app and Followed on the Deezer app
How to make a playlist for your audiobooks
Audiobooks are just like your music tracks and you can treat them the same. If you're not sure how to get started, first see how to create a playlist
Type "Audiobooks" into the Search
Go to Albums
Select the audiobook album you want to add to your playlist
Start with the first track, click the the three dot menu next to the title
Select Add to playlist
Select a playlist
Repeat the steps for ALL the tracks in the album in the order they order to ensure the story plays from start to finish in the correct order
More books...
Depending on your region, you can browse content For book lovers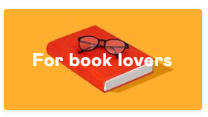 collection, which includes poetry readings, literary interviews and discussions about new releases and classics.