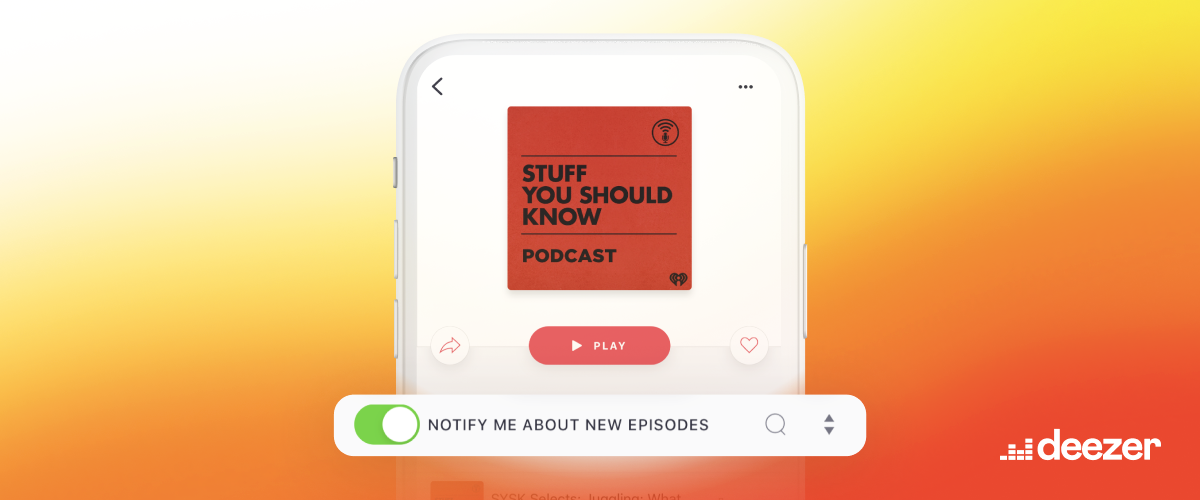 Deezer's New episode notification feature allows podcasts lovers to personalize their notification preferences to receive updates about new releases and the content they love.
---
Availability
The New episode notification feature is available for all mobile users in podcast countries.
Note: You can see a list of podcast countries here
---
How to activate New episode notifications
Note: Before you activate the New episode notifications feature, make sure Deezer notifications are activated in your phone settings. Learn more here
Go to any podcast
Select Notify me about new episodes

A notification will appear informing you that the feature is now on
Note: To deactivate New episode notifications, repeat the steps in the above section, making sure the Notify me about new episodes

toggle is turned off.
−
Yes, to view all your favorite podcasts in one place, follow these steps:
Go to Favorites
Select Podcasts
Select Latest episodes
Tip: Make sure you have liked

podcasts that you love!