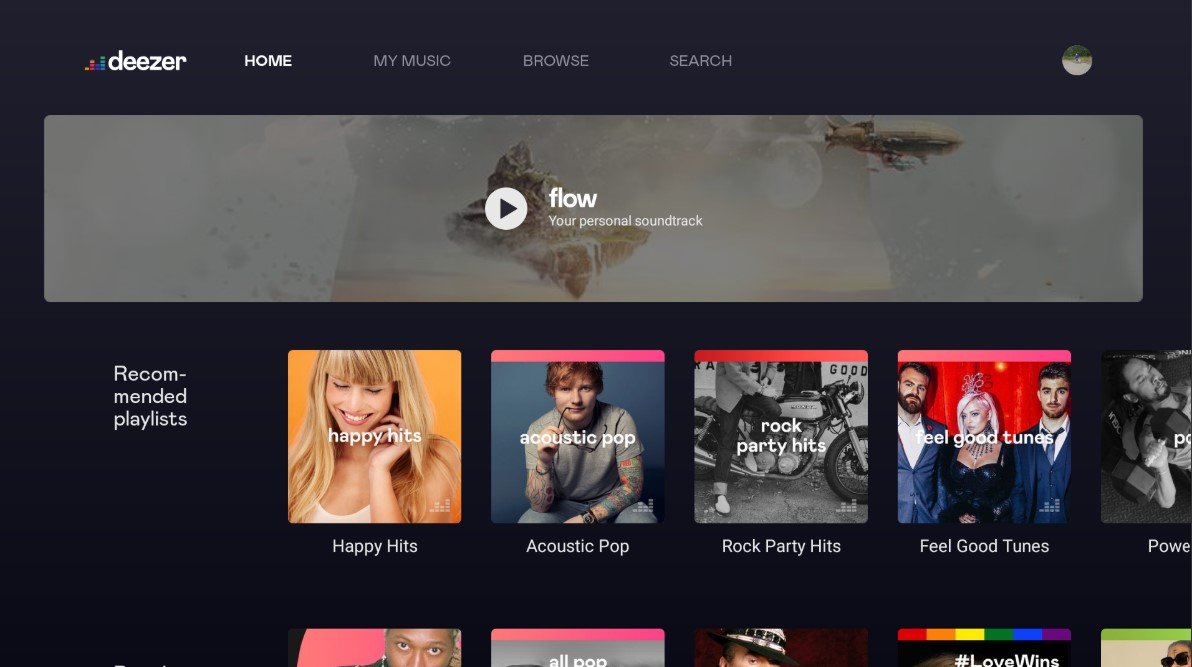 With Deezer on Android TV, you can listen to your entire music collection on your TV. Get the party started with Flow, sing along with on-screen lyrics and fill your home with sound.
As of March 2018, if you're using a previous version of Deezer on Android TV, be sure to update to the latest version of Android TV to benefit from our new native app.
Features
Enjoy 73 million tracks on your TV, and other devices
Get Flow: all your favourite music, mixed with fresh recommendations and songs you forgot you loved
Browse recommended playlists and channels curated by Deezer's music specialists
Get access to podcasts and radio stations
View album artwork and song lyrics on your big screen
Search for music from the Android TV homepage or in the Deezer TV app by talking into your remote control
Who can use Deezer Android TV?
Deezer on Android TV is available to all Deezer users with Android TV version 5.0.
If you're a paying user, you get access to all core features listed above, including the expanded browsing, search and playback benefits of the native app.
The TV app is available only for paying users.
Set up Deezer on your Android TV
To download Deezer from the Google Play Store for Android TV, follow these steps:
Search for Deezer in the Search bar or browse in Apps > Categories > Music & Audio
Select the app to install it
Launch the app
Enter your Deezer log in details, and choose Log in
Note: at this time, it is not possible to log in using Facebook or Google+.
Smart login
Synchronize your Deezer account with your TV app by entering a 4-digit code OR scanning the QR code displayed on your TV
Can I use Deezer Hifi with my Android TV?
No, it is not possible at the moment. Look for the Deezer HiFi icon

on our devices page to see what models are supported.
Not got a Deezer account yet? Sign up for one now.
For further information about using your Android TV, visit the official support page.