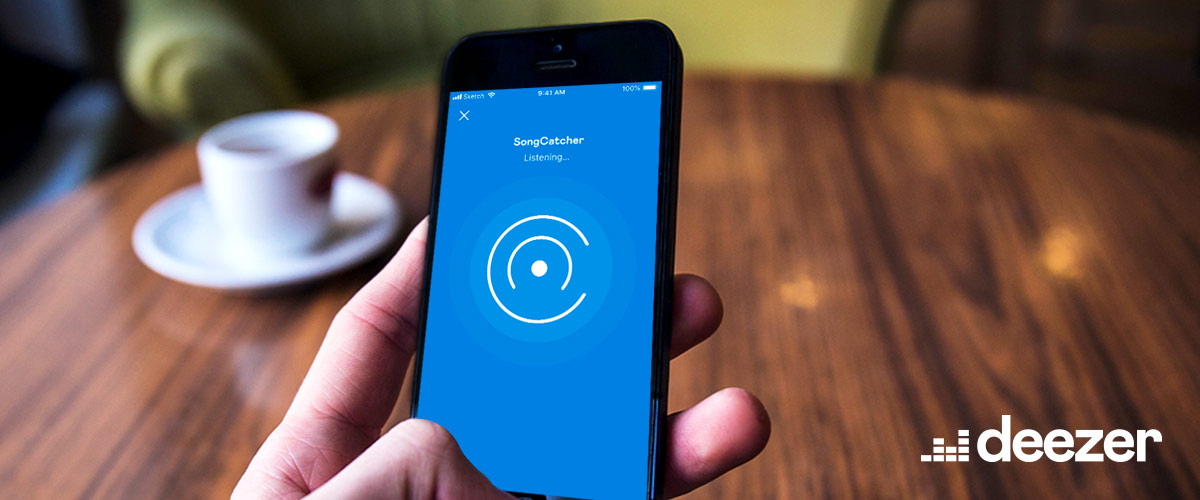 Wondering what that song is in the background?
SongCatcher will find the name of any song that's playing. The tool allows users to quickly identify and save music that's playing without leaving the app. The tool will tell you the name of a song and the artist, giving you the option to add it straight to your favorite tracks or library, if a match is found in the Deezer catalogue.
Features
Identify tracks playing around you
Add songs straight to your Deezer favorite tracks or playlists
Discover new music
How to use SongCatcher
Follow these steps to locate and use the feature to help you identify the song that's playing.
Open the Deezer app
Go to Search
Select the SongCatcher button
SongCatcher will begin listening to the song to identify it
When it's successful, it will display the song and artist
Save the song to your favorite tracks or playlists
"Is SongCatcher available to all Deezer users?"
Yes, it's available to all Deezer users worldwide. You'll need the latest version of the Deezer mobile app for Android 6+ or iOS 7.11 or higher.
"I cannot find the SongCatcher tool."
If you do not see the SongCatcher tool, you may need to update to the latest version of the app. See our troubleshooting guide for Android and iOS devices.
"What happens if SongCatcher can't identify a song?"
If the tool is unable to identify a song, it's possible you are not connected to the Internet. It could also be the environment you're in is too noisy or your device may be too far away from the music source.
"Where can you find your SongCatcher listening history?"
It is not possible to access SongCatcher's listening history at the moment. It's best to capture the listening result and immediately add the song to your favorite tracks or to your playlist to save it.