Deezer's Music

tab is a personalized space with plenty of highlights and popular releases to keep you inspired. Enjoy a dynamic listening experience perfectly adapted to the moods and moments of your day. Deezer's Flow and Smart playlists are updated on a daily basis to reflect your listening tastes.
Note: Deezer Music

tab is available on minimum version 7.19 for iOS users and 6.1.15 for Android users
Who can listen?
If you are a Deezer Free user, all Flow, Monday Discovery, Sunday Chill and Friday releases are only available in Shuffle Mode (up to 6 skips per hour)
Friday releases playlist is available for everyone, apart from Kid profiles
Also, only paying subscribers can skip tracks click and play specific tracks and download for offline listening
Flow - Your personal soundtrack
Flow is all your favorite music, mixed with fresh recommendations and songs you forgot you loved. This feature gets to know what you like and what you don't and plays an infinite stream of music chosen just for you. All you have to do is press the button.
Available to all users, including Deezer Free subscribers
Located on the Music tab of your app and deezer.com
Smart playlists are based on your Flow and all of your likes and dislikes
Learn how to improve Flow here
Note: Flow needs to understand your taste to provide you better recommendations; it will appear on your Music

tab as soon as you've reached 15 favorites
Deezer Smart playlists
Deezer's smart playlists are located in the Music

tab of the Deezer app or the homepage of your desktop app. Each smart playlist contains 40 songs to keep you inspired throughout your week. Deezer's Monday Discovery, Sunday Chill and Friday releases are updated every week to ensure you keep discovering great tracks.
Updated every day for paid users, every week for Deezer Free users

Up to 5 different daily playlists per user

Each of your daily contains 50 tracks, from a same genre, based on artists you love

You will find a collection of your favorites and new tracks/artists
Updated every Monday, we bring you new music that you've never listened to on Deezer, perfectly tailored to your taste
Listen to inspiring tracks grouped by the genres you love
Tracks are recommended according to the music you've favorited on the app
Updated every Sunday, this is your official chill and relax playlist
We identify relaxing tracks from the artists you love
Tracks are grouped together in "clusters" (

group of artists of the same genre)

for the ultimate chill playlist
Updated every Friday, we bring you the most exciting releases of the week
Friday releases are based on your favorite artists, albums, songs and artists profiles
We select tracks based on the last 4 weeks of new releases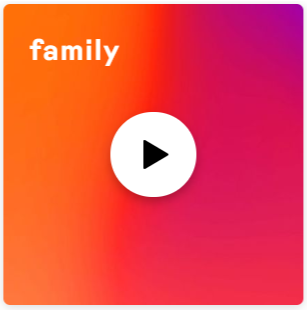 Family
Updated every day, this playlist is only available to Deezer Family subscribers
It's a collection of the music you and your family love
A 50-track mix of the tracks you've listened the most in 2020*

Available for a limited time
Note: Deezer Free users will have a mix of their top tracks of 2020
"Can I save the songs in my smart playlist?"
To save the current song playing from a smart playlist, select the Add to playlist option located on the three dots menu button. Next, select the playlist you wish to add it to. The song will now appear in your Favorites library, and it will influence your Flow and smart playlists.
To save all the songs in a Deezer smart playlist to your library, tap on the cover of the playlist to bring up its tracklist. Select Add to playlist and create a new playlist or add songs to an existing playlist.