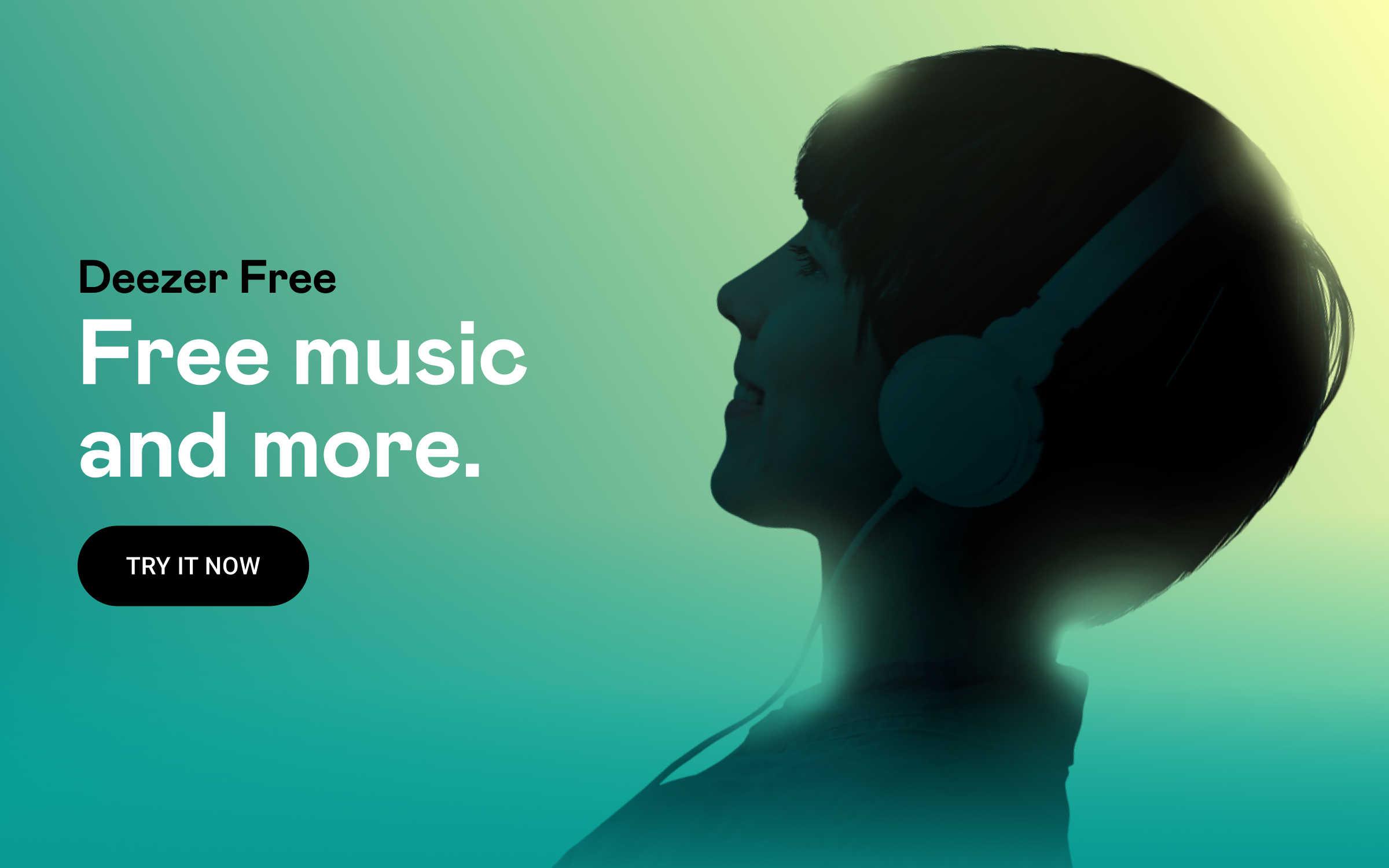 Listening improvements
We've made some changes to Deezer Free. These changes are designed to give you more control over your listening, enhancing the free experience. You'll benefit from a more customized experience from the moment you sign up.
You can pick and play any song on select personalized playlists, your "Daily" playlist and a selection of Editorial playlists.
What's included with a Deezer Free subscription?
Explore a rich catalogue of 73+ million songs with Deezer Free. The platform is 100% free, powered by ads to support the artists and content you love. You'll find everything from global hits to local music, podcasts and radio.
Here are just some of the perks of a Deezer Free subscription:
Personalized recommendations in your "Made for you" section
Songcatcher listening tool helps you capture and save your favorite tunes
Deezer's Lyrics feature allows you to play and share lyrics with friends and family
Unlimited skips on a number of "Daily" playlists
Unlimited skips on a personalized selection of Editorial playlists

If you press play on an artist, you will be played a mix based on their music

If you would like to select a specific track, you will be able to listen to a 30 second preview

If you like what you hear, just launch the mix inspired by the track you've selected
Note: The 30 seconds preview feature is not available in the United States
You can also explore thousands of podcasts, radio stations and much more on the Podcasts

tab.
Compatible Devices
With Deezer Free you'll benefit from cross-device listening, so you can enjoy a seamless listening experience on:
iOS and Android mobile & tablet devices
Deezer desktop app, download here
Deezer web player (log in to deezer.com)
Other compatible devices

What playlists can I listen to with unlimited skips?
Playlists displaying a play

icon on the cover can be listened to with unlimited skips, so you can pick the exact song you want to play. These playlists are updated regularly, at least once a week.
With the rest of the catalogue, you can play music in Shuffle

on your mobile app. This allows you six skips per hour.
Sign up to Deezer Free
Signing up to Deezer Free is easy. Simply create an account online or download the app to start listening to music. When you sign in for the first time, you will be asked to choose at least 3 artists for more personalized recommendations. You can select from the artists or genres displayed. Alternatively, you can search for your favorite artists.
Note: You'll need to listen to a minimum of 15 artists, before Flow learns your tastes
Switching to Deezer Free
You can switch from any paid subscription (e.g. Deezer Premium, Deezer Family, Deezer HiFi) to Deezer Free. All you have to do is cancel your subscription. Your account will revert to the Deezer Free service on your next billing date.
If you are currently subscribed to a Deezer Premium plan through another company (e.g. iTunes) or through one of our partners (e.g. mobile provider), you will need to cancel your subscription through your provider first, then switch.
Note: Any content you've previously downloaded for offline listening will not be available
"How can I improve my Deezer recommendations?"
There are several ways to improve your Deezer recommendations.
Listen to Flow, recommendations and playlists
Make sure you favorite tracks, albums and artists using the heart icon, so Deezer learns your listening habits
Exclude a song or artists, using the unhappy emoji when you don't like an artist or song
Favorite more artists to improve your "onboarding" and give your homepage a more personalized feel
Deezer subscriptions comparison
-On the Premium

tab, you'll find a comparison between Deezer Free and Deezer Premium
-From this tab, you'll see what offers are available in your country. Select your plan and enter your payment details.
With our paid subscriptions, you can use your Deezer account on all your devices: mobile, sound systems, TVs and game consoles. Enjoy offline listening and ad-free music. Visit Deezer offers pages for more information.