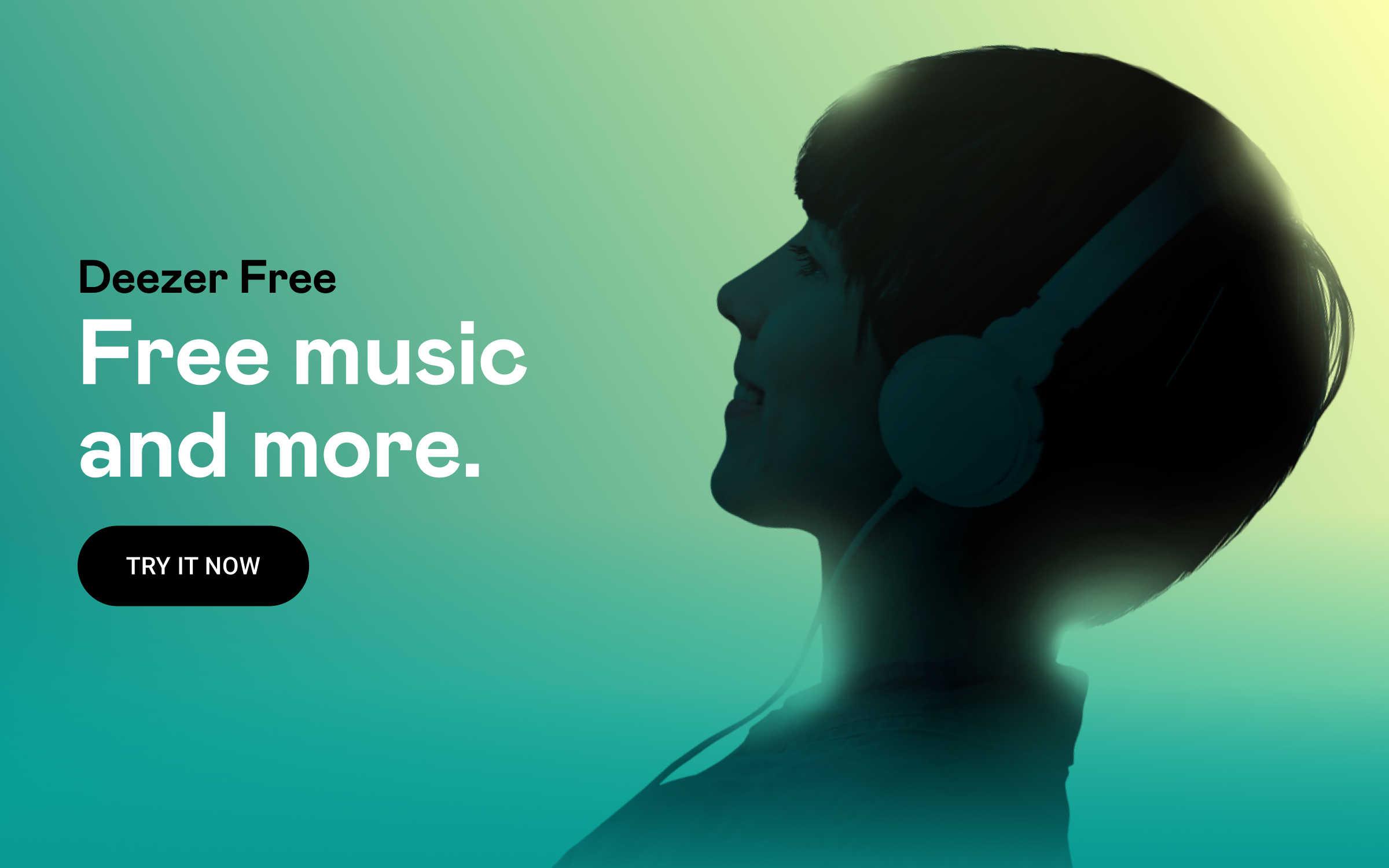 Explore a rich catalogue of 56+ million songs with Deezer Free. The platform is 100% free, powered by ads to support the artists and content you love. With Deezer Free you can create and share playlists for every occasion. Get inspired with Artist Mixes, fresh recommendations from Flow and Deezer playlists.
Sign up to Deezer Free
Signing up to Deezer Free is easy. Simply create an account online or download the app to start listening to music. You can also switch from a paid subscription (eg Deezer Premium, Deezer Family, Deezer HiFi) to Deezer Free. All you have to do is cancel your subscription. Your account will revert to the Deezer Free service on your next billing date.
Note: If you are currently subscribed to a Deezer Premium plan through another company (e.g. iTunes, Google Play), or through one of our partners (e.g. mobile provider), you will need to cancel your subscription through your provider first, then switch.
"What's included with Deezer Free?"
With Deezer Free you can play a mix based on the track, playlist or album you've selected in the mobile app. You can skip up to six tracks an hour on your device. If you press play on an artist, you will be played a mix based on their music. If you would like to select a specific track, you will be able to listen to a 30 second preview*. If you like what you hear, just launch the mix inspired by the track you've selected. You also have the option to add the track to your Favorites

to improve your personal recommendations.
Note: When launching a playlist, the mix will include as many tracks from the original playlist as possible with tracks inspired by your selection
*The 30 seconds preview feature is not available in the United States

Deezer subscriptions comparison
If you want unlimited music and superior audio, you can switch to Deezer Premium, Deezer Family or Deezer HiFi. With our paid subscriptions, you can use your Deezer account on all your devices: mobiles, sound systems, TVs and game consoles.