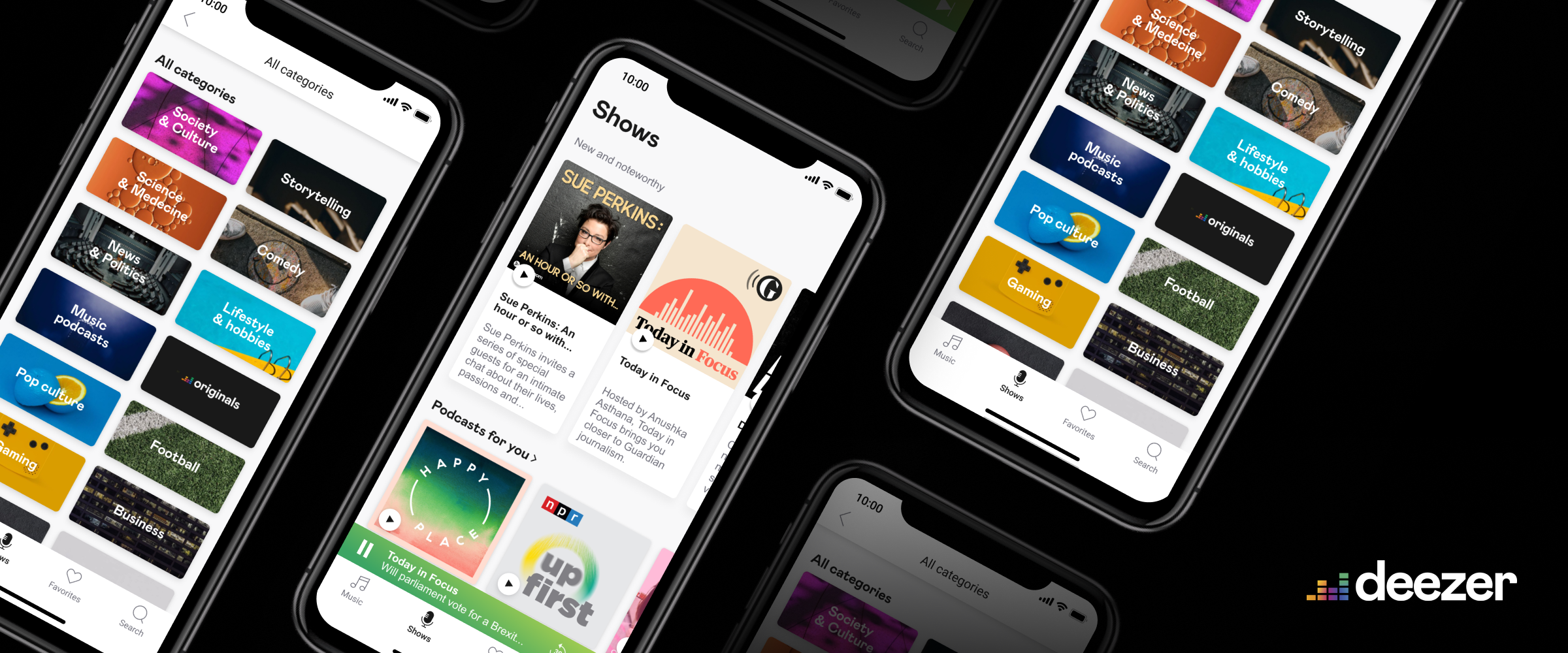 Within the Explore tab, you will find Deezer's dedicated Podcasts

channel, where you can access a wide selection of non-music content: locally produced shows, specialist subjects and international hits. Enjoy a dynamic and personalized feed, constantly updated to suit the moods and moments of your day, showcasing new and trending podcasts delivered directly to you.
What's included in Deezer's Explore tab?
Deezer Podcasts

helps you discover new and trending shows we think you'll love. Benefiting from more than 15 custom channels, it's where you can find the best comedy, society, culture, fiction, music podcasts, education shows and so much more!
Deezer Originals
You'll also find Deezer originals in the Explore tab. This channel is unique to Deezer and has bespoke content you won't find anywhere else. Discover the story behind the music with the artists you love.
Available Countries
Podcasts: Podcasts are available worldwide
Note: Podcasts may not be available in select countries where Deezer is not available
Radio: Brazil, France, Germany, Israel, South Africa, Spain, the UK and the US
Audiobooks: Austria, Germany and the Netherlands.
"How can I view all categories of non-music?"
To view all the categories we offer (sports, music commentary, live radio, etc) follow these steps:
Go to Podcasts
Scroll down to All categories
Select View All
Select the radio show, or podcast you would like to listen to
Select a show and add it to your Favorites , so you can find it again
Note: Web and Deezer desktop app users can still access the same content by selecting the Explore option on the left of their screen
"Why can't I find my favorite podcast or radio show on Deezer?"
If you can't find an individual podcast or radio station, it's possible the show, station or author's team have not added it to Deezer. Request them to add it here.
Helpful Links