What is volume normalization?
Our volume normalization feature adjusts sound to maintain the same volume level when you are listening to different tracks (or advertisements in between tracks on Deezer Free).
Volume normalization on mobile
Select Settings (displayed on the top-right corner on any of your Deezer tabs)
Select Audio
Use the slider to Normalize audio
Note: You also have the option to access the Audio settings from any track playing by selecting the icon located in the left corner of the player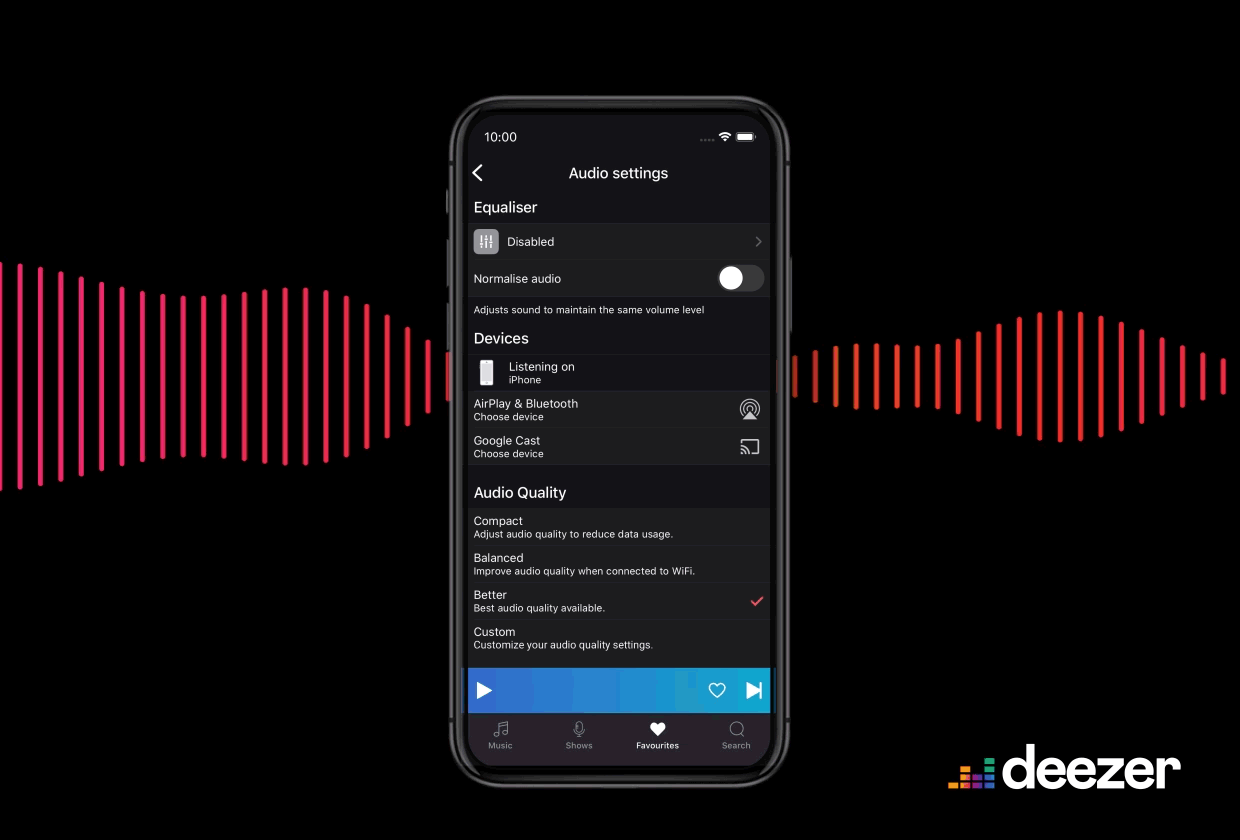 Volume normalization on your computer
You can access volume normalization on deezer.com and the desktop app, following these steps:
Select Audio on the player

Use the slider to Normalize audio
Where do you find audio quality on the app?
Deezer also gives you four options from which to choose your Audio quality. Learn more here.