What is gapless playback?
Audio formats such as MP3 and FLAC add tiny gaps of silence before and after a track, which can alter the listening experience of live recordings and other content. Gapless playback removes these gaps, offering an uninterrupted playback listening experience for music lovers.
Who can use it?
For now, the gapless playback feature works on Deezer's FLAC catalogue and therefore is only available to Deezer HiFi users on version Android 6.1.26 and iOS 8.12 or later. To enjoy this new uninterrupted playback you may need to update your audio settings accordingly and choose to stream FLAC content.
Note: iOS users don't need to be subscribed to Deezer HiFi to enjoy this new feature. They can try it by activating the option in Deezer Labs: Favorites
> Settings

> Deezer Labs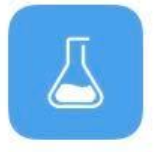 What content will be available in gapless playback?
All our FLAC content is available in gapless playback. Deezer's standard mp3 catalogue will need to be re-encoded to be gapless. This is something we're working on and hoping to release soon.
Give your feedback
Deezer values your feedback. Join the conversation at Deezer Community.