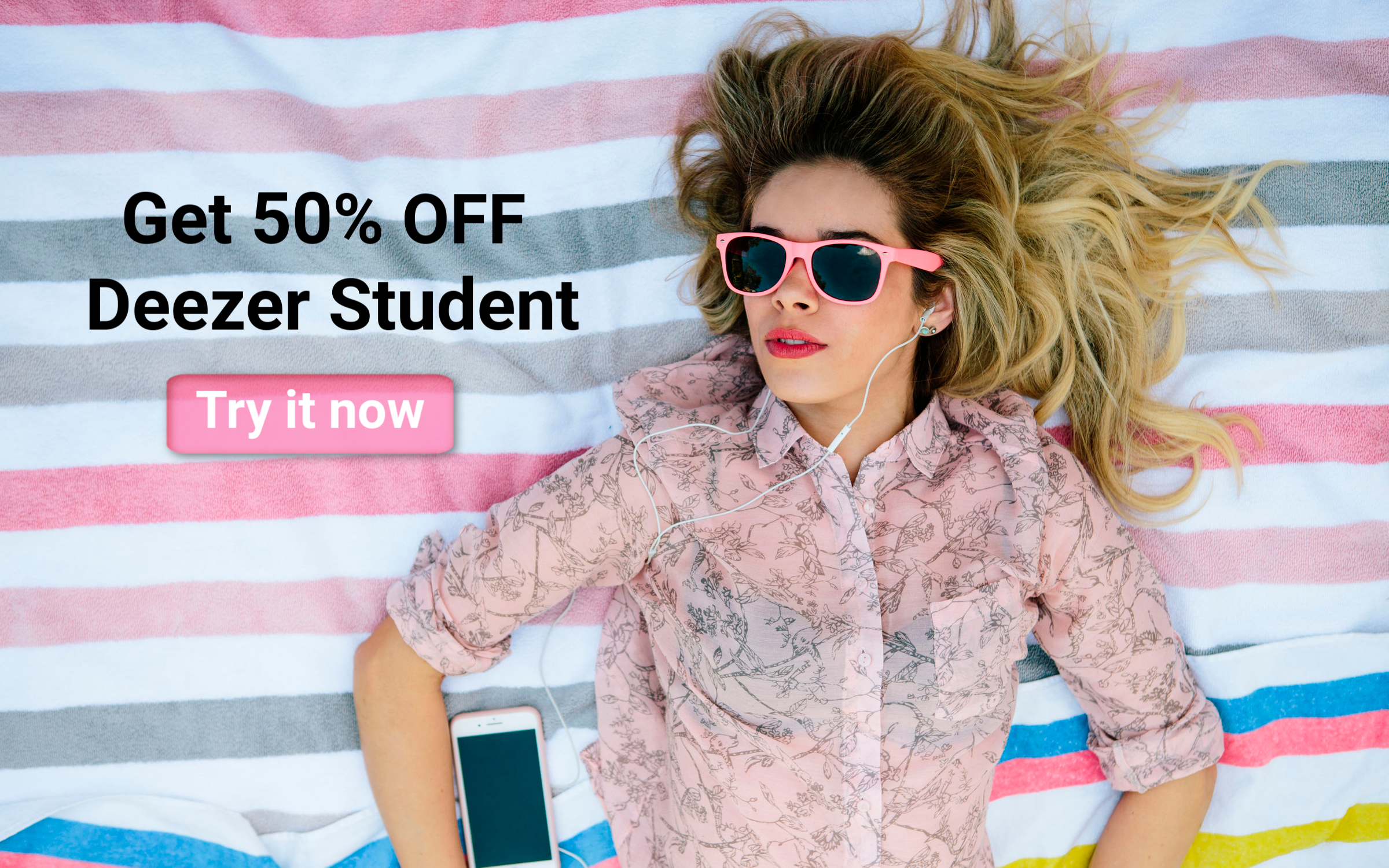 There's more to Deezer than just a free and seamless experience. With Deezer Student, you can enjoy ad-free unlimited music in high quality at half the price. Take your favorite music and podcasts everywhere; perfect for global students on the go.
---
Requirements
To qualify for Deezer Student, you must be:
Enrolled at a college or university that is verified by Unidays, our verification partner
Aged between 18 and 25 years old
Based in: Argentina, Australia, Austria, Belgium, Brazil, Bulgaria, Canada, Chile, Colombia, Denmark, France, Germany, Hungary, Italy, Mexico, Netherlands, Poland, South Africa, Spain, Sweden, Switzerland, the United Kingdom or the United States
Note: You will also need to sign up for a Unidays account or log in to your existing Unidays account in order to use Deezer Student. This is explained below
Note: No other promotions or discounts may be applied in conjunction with this offer, including gift cards
---
How to sign up to Deezer Student
Go to the Deezer Student offers page
Select the Deezer Student offer

You will be redirected to Unidays, our verification partner

Log in to your Unidays account

Note: If you do not have a Unidays account, you will need to create one

Enter your payment information
Tip: You can manage your plan by selecting Manage my subscription from your settings menu
Note: You will have Deezer Student for a year after you have subscribed/renewed. We will make you log in to your Unidays account after a year to re-verify your student status. If verification fails, you will be moved to the Deezer Premium plan
---
How to switch to Deezer Student from another plan
If you are subscribed to another Deezer plan, you can switch to Deezer Student as long as you meet the eligibility requirements. To switch, you must first cancel your current subscription. Then, you must subscribe to Deezer Student following the steps above.
---
How to add your university
If your college or university is not listed on Uniday's system, you can select Can't Find Institution and add your student email address when signing up. Unidays will then ask you for some more information.
Tip: More information can be found on the Unidays website
---
Jump to the top and click the FAQs tab to view our mostly frequently asked questions about this topic
−
No. Qualifying students may register only one account with a Deezer Student subscription at a time.