Signing in to Deezer is easy. Users have the option to log in or sign up.
If you already have a Deezer account, you do not need to sign up again, simply select LOG IN on the app or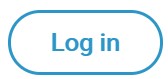 button on Deezer Desktop app or deezer.com.
Learn more about signing in with Facebook or Google.
"How do I log out of Deezer on mobile?"
You can log out of your mobile device from your account settings.
Open Favorites
Go to Settings
Go to Manage my account (My account for iOS users)
Select the Log out button
"How do I log out of Deezer on computer?"
To log out of deezer.com and desktop app, click on your profile picture

and select Log out.
Still need help?
See our troubleshooting guide or better yet, ask one of our superusers in the Deezer Community.
Discover more ways to connect with compatible devices.