AdBlock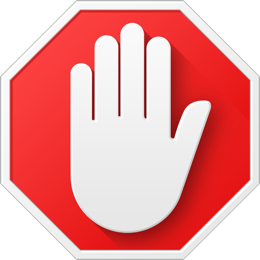 is a plugin that helps users block unwanted ads. This plugin helps improve your website experience, improving your user experience.
Note: These instructions are specifically written for the AdBlock plugin but may also apply to other adblockers
Tip: You can find more help and submit tickets to AdBlock here
---
Whitelisting
Whitelisting allows ads to be shown on the sites you trust. With AdBlock you have the following options:
Pause on this site
Pause on all sites
Block an ad on this page
Don't run on this page
Don't run on pages on this site
Deezer Free is powered by adverts. If you would like to help Deezer support the artists and content you love, we recommend whitelisting Deezer.
---
How to whitelist Deezer on Chrome
On Deezer, select the AdBlock icon in the extensions bar
Within Pause on this site:, select Once or Always

The red AdBlock icon will turn green
Note: You can also access More pause options for further customization options
---
How to whitelist Deezer on Safari
On Deezer, select the AdBlock icon to the left of the address bar
Select Pause
Alternatively:
From Settings, select Filter Lists and Whitelisting
Select Whitelisting
Within the address bar, enter deezer.com

You will see a green check mark when deezer.com is successfully whitelisted
Note: To remove a website, click on the trash icon